Online money making is 80% scam to be honest. But if you know the trick to earn online from blogging, you can work at home at your own time and earn on an unimaginable scale.
In this article we will share with you best ways to earn money.
Warning: This methods are not some get rich in a day scheme. If you really want to earn money then you need to be patient follow your routine and work smartly. Also, you need to (if possible) Invest money into blogging and time (obviously) and with enough effort you will get your reward.
Let's Get started!



Short list of the things we will be discussing here.
1.Blog Advertisement.
2. Sell Online Courses.
3.Selling eBooks.
4.Freelancing.
5.Forums and Membership.
1. BLOG ADVERTISEMENT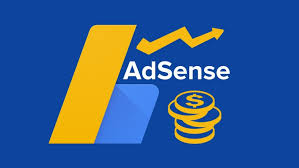 This is the most easiest and quickest way to earn money with blogging. An advertisement space is the first thing you'll have to make in your blogging site if you want to earn money. The calculation in simple here, with more number of readers you will generate more amount of money. If you have viewers around 3,00,000 you will generate around 500$ to 800$ that is around 35,000 to 50,000 INR.
Every mass media uses advertisement as a source of income maybe its newspaper or magazine they all depend on ads. If you reach a certain amount of viewers, ads will be your primary source of income in blogging.
Here are few Ad Networks
2. SELL ONLINE COURSE
Many Youth and Teens around the globe are looking for Online courses. Whether it may be coding, music or some other skill internet has been providing tutorials for a long time and here's how you can earn with it.
The market of online courses is dominated with programming and related stuff. Whether it may be python or data science everyone wants to learn it.
How will you earn?
Determine which skill or tutorial you want to teach. You may take help from someone for this. A good camera and mic and good content to teach is all you need. Validate your content ,do some research be a good teacher.
Your course video may range from 30 mins to an hour and have many parts.
If someone is impressed with your teaching they'll purchase your course and that's how you'll make money.



3.Selling eBooks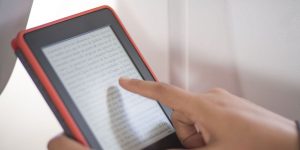 eBooks may contribute less to your income but its a good source of income.
If you write your own book then you will have to worry less about authors,publisher or distributor.
Suppose you write a book on a skill and publish it there are people who will read your book if its actually has a good content. If you are not writing one they you may sell someone other's books but then you will have to worry about their share also.
4.FREELANCING
If your blog-folio(Blog portfolio) is strong enough, any company may hire you as a freelancer to write their content. Freelancing is source that depends on your skill. If you are a highly skilled writer then you should go for freelancing because they will pay you for your content and the payment is sure here .
You need to learn about the freelancing market and how it works and also develop good writing skills and here you go with your first freelance payment.
5.FORUMS AND MEMBERSHIP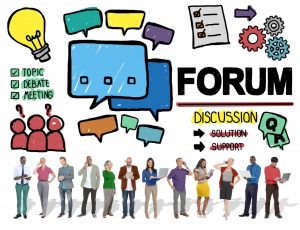 The most famous blogging site Medium has membership of 5$ per month for readers. Your most honest readers will be willing to pay if you provide them with good content. You can also make a Question answer forum like Reddit or StackOverflow so your readers can ask questions and answer it on the same page itself.
These are the best ways to earn money with blogging and WordPress.
ThankYou
Stay Tuned for next blog 🙂